So, you are planning to install an electric sauna heater for your home sauna? Not a bad idea at all! Having a high-quality sauna electric sauna heater is the best thing you can do to enjoy a soothing sauna experience.
However, before thinking about brand you have to take into account a few things in order to make the best electric sauna heater purchase. There are actually three crucial things you should consider before investing on electric sauna heater. Let's check out them:
Choosing an electric sauna heater according to the size of your sauna:
Prior to thinking regarding a brand, you must have idea about the size of the sauna you already have. Basically, you'll need roughly 1kw of power for each 45 cubic feet of room that your sauna is. For example, just imagine that you're setting up a home sauna that's 8ft x 8ft x 7ft. With some calculations, you will came to know that your sauna is 448 cubic feet. To heat this size of sauna you will require to furnish it with an electric sauna heater that provides 10kw of power. Remember that if you sauna is outdoors you must think about incorporating 1-2kw to this equation.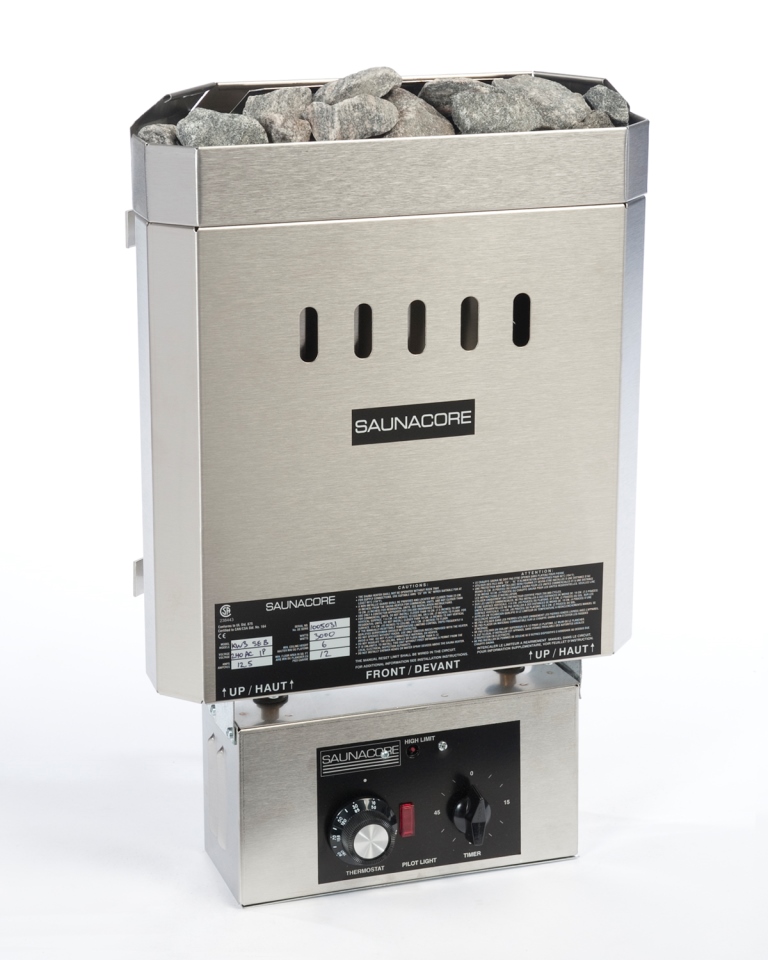 Decide where you'll place your electric sauna heater:
Now that you've ascertained the power required for your sauna heater you'll have to make a decision which kind of unit you wish in your sauna. Well, you have the option to select either a floor-standing unit or wall-mounted sauna heater. A lot of electric powered sauna heaters are adaptable & can be employed either way, but if you precisely wish a wall-mounted heater it's wise to buy one that's designed for it. A wall mounted electric sauna heater will save the user a little bit of space and with home sauna fixtures quite often being narrow quarters, this could be an advantage. Always keep in mind that it's wise to install your electric-powered sauna heater as close as feasible to the center of your sauna as opposed to a corner. This permits for even & fast heat distribution.
Choose the control panel option you want:
This is the last but most important options to take into account. All heating systems feature a control panel that allow the users to fine-tune the heat levels & timers. Some of them are basic knobs, but there're also more improved units that boasts digital control panels and have supplementary options. These can vary from external/internal lighting controls, music control, advanced timing options, heating & cooling fans, and digital display.
At Heaters4Saunas all our Electric Sauna Heaters are manufactured from 100 percent surgical stainless steels and come with a decent warranty. To place your order call us now at 1-800-759-8990!
Save
Save